Rooms at The New Diggings General Store and Inn
For Reservations or Information call (608) 965-3231.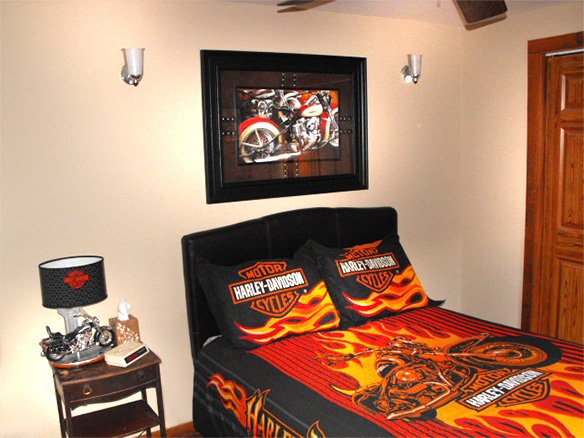 Our Rooms are $70/night – single or $80/night – double and $110/night for the Harley Suite. We accept Visa & MasterCard.
Check in starts at 3:00pm, Check out is 11:00am.
Each room has its own potty and shower so you won't have to share. Each room has complimentary coffee and a continental breakfast is served. There are several Supper clubs in the area and we would be more than happy to give you suggestions as well as directions for both dinner and breakfast. We currently have two single rooms and two doubles.
Thanks for your interest in The Diggs. See you soon.
Legal Stuff. Deposit required to hold rooms. Five day notice required for cancellations. Decision to apply charge at the discretion of management. Full charge to card 48 hours prior to reservation and not refundable after this time. No minimum or maximum stay required.